Anti-Bullying Expert in Canada & USA
Jim Jordan
NEWS ARTICLE
NEWS ARTICLE- Sept. 14, 2009
by Rob Siebert
BULLYING EXPERT SAYS BYSTANDERS HAVE A RESPONSIBILITY
If you ask Jim Jordan, school bullying is like a campfire.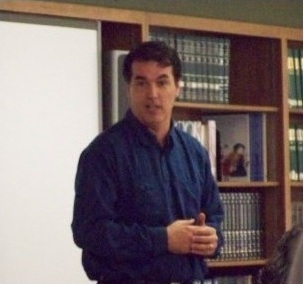 The president of Reportbullying.com, a group of professionals dedicated to putting a stop to bullying, said exactly that Monday to students and parents in Pleasantdale Elementary District 107.
Metaphorically speaking, bullies are the fire's igniting spark, the victims are the fuel for the flame. But it's the bystanders, the students who stand back and let the bullying occur, that serve as the oxygen that allows the flame to grow.
In that sense, the students who allow the harassment to occur are just as to blame as the bully, he said.
"If we are the oxygen that feeds the bully, we become complicit, which means we become guilty," Jordan said.
Jordan, a Toronto native who also worked as a clown for 20 years, mixed silly with serious for the students, performing magic tricks and hosting game show-type scenarios designed to teach his audience about responsibility, integrity and respect.
Also Read:
As an example, he told a story about girl with whom he exchanged e-mails. For two years, this girl had been picked on by three other girls. All the while, a group of six other girls stood by and allowed it to happen.
Then one day, as the victim was being mercilessly harassed by the three bullies, the six girls decided enough was enough, and told the principal. Their actions stopped the bullying immediately.
"The girl told me in her e-mail that she was never bullied by those three girls again," Jordan said.
Jordan emphasized the students, the bystanders, are the ones with the true power when it comes to bullying, and the offender and the victim are only part of the equation.
"Where schools go wrong is they think they have a bullying program because they're dealing with the bully and the victim," Jordan said.
Kim Freislinger, assistant principal at Pleasantdale Middle School, said Jordan's presentation was meant to show them the right thing to do when a teacher isn't around.
"I think often students at this age are conflicted about situations when their peers are involved," Freislinger
More suggestion for you:
For further information email:
reportbullyingprograms13@gmail.com