First Nation | Dene Nation | Navajo Nation | Aboriginal Program
First Nation – Dene Nation – Navajo Nation – Aboriginal Bullying Program
We offer complete anti bullying programs to create a safe school and community. We focus on behavioral solutions. Our programs range from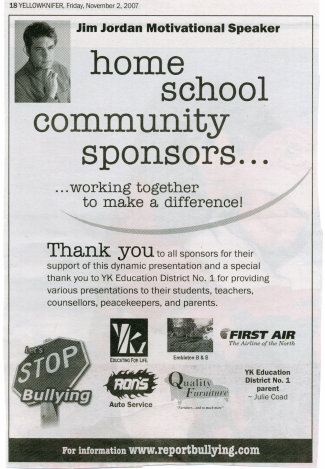 K-12 but bullying and violence is a community problem that is why we also offer keynote presentations for teachers and parents.
We offer a full follow up program for students which include – character education exercises – bully/bystander DVD – mentoring program – online reporting systems – ballot boxes and stop bullying stickers.
We also offer online information for parents and teachers to educate and inform on many areas of bullying and violence.
Please give us a call and we will send you all the information and prices.